Support for all gaming platforms. Highest localization standards. Glossaries of market-leading platforms. Your best score. Translations of auxiliary materials and packagings. Tailored marketing texts. Cross-platform projects. Quality Assurance system. Common terminology. Perfect result.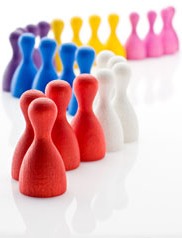 Focused on Games Localizations
Our long-term experience with top gaming platforms helped us improve our high-quality  services in the field of PC & video games. For all our clients we guarantee a thorough elaboration of their materials by verified professionals experienced in work with similar projects.
Systematic approach in each stage of the workflow, structured verification of the outcome: different language versions in line with your expectations, minimization of errors in the code and a consistent language of your brand.
Cross-platorm Support for the Best Results
Content & Co. guarantees the compliance of texts with platform glossaries and common terms of target language. Players in each region get exactly what they're waiting for: we know their jargon and customs. Your product can communicate with given age or target groups naturally as desired by the local market.
Specialists from Content & Co. will be happy to provide support for terminological systematization of new languages or cross-language and cross-platform compatibility operations. Each translation and localization is carried out in compliance with terminological conventions of supported operating systems as well as other client-specific guidelines.
For long-term cooperation, progressive development of your terminology is a natural part of our workflow. Introduction of new products on the market is therefore even easier and cost effective.
We create new standards for content support in games industry.
Contact us if you wish to get the quote for your project or any other information.